It's time for Bright Lights and Community Impact!
2023 has been an exciting year at the Greater Austin Asian Chamber of Commerce, where our commitment to reconnecting our community, energizing our membership, and rebuilding our networks has never been more dynamic. We take great pride in the work we do in growing Austin's connections to the outside world, but it's our passion for local community impact that fuels us every day.
Perhaps the most exhilarating development this year has been the launch of the Central Texas Asian Impact Project. This project highlights the burgeoning Asian community in Greater Austin. Austin's charm lies in its eclectic diversity and dynamic energy, with the rapidly growing Asian community an essential part of our colorful tapestry. But who are these vibrant individuals? Where do they contribute their skills and passions? How are they shaping the city we love? What are their aspirations for the future? 
The "Impact Project" helps us explore these questions and shines the spotlight on the amazing Asians of Austin, and "Bright Lights" – the theme for this year's Ovation gala – captures our desire to celebrate Asian personalities and people, contributions and culture.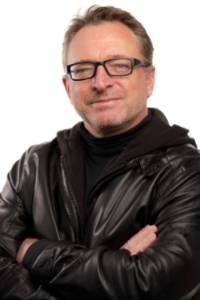 As the "best Asian celebration in Austin" the Ovation Gala remains the opportunity to dress our best and shine bright in the city we call home. But the event is more than just a celebration; it's about enabling the vital, year-round work of the Asian Chamber. I am delighted to invite you to join our festivities, sponsor the Ovation Gala, and become a part of our purpose. It would be a pleasure to welcome you on November 4th at the JW Marriott in Downtown Austin as we illuminate the night together!
Secure your sponsorship or table today: www.ovationgala.org
Mark Duval
President & CEO
Greater Austin Asian Chamber of Commerce