Breaking News: Kupplin Soars to 8th Place on the Fast 50 List in Austin!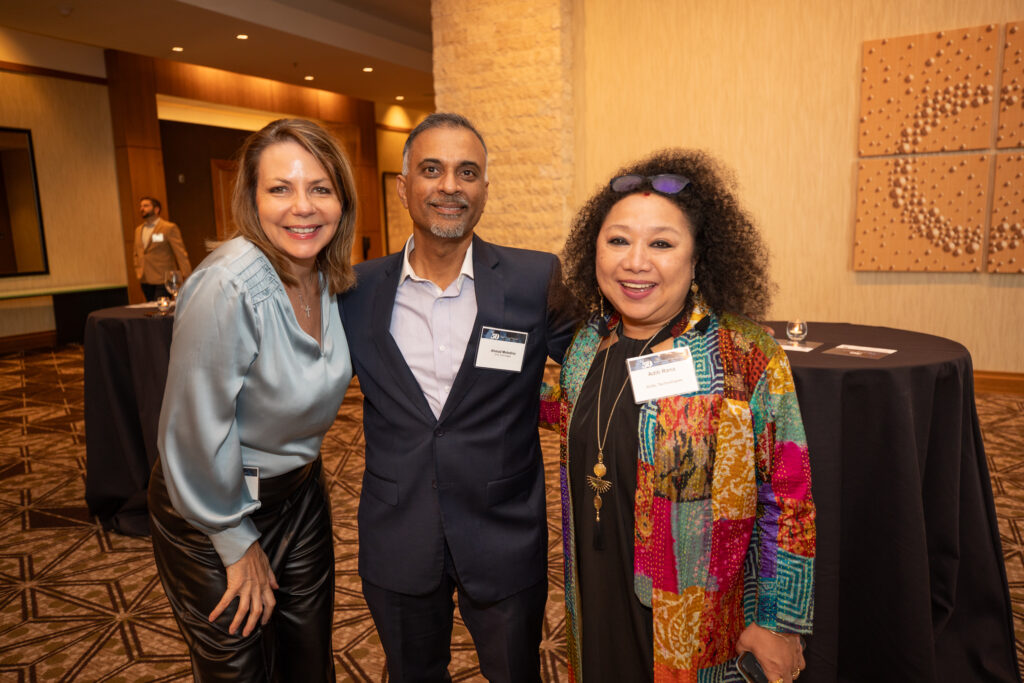 Austin, 10/31/2023 — In the ever-evolving tech landscape, where competition is fierce, and innovation is the key to success, one company has achieved an extraordinary milestone. Kupplin, a prominent player in the healthcare recruiting industry, has made a remarkable ascent to the 8th position on the prestigious Fast 50 list in Austin, TX. This accomplishment is a testament to the company's unwavering commitment to excellence and innovation. Let's take a closer look at how Kupplin achieved this extraordinary feat two years in a row, with a particular focus on the outstanding contributions of its CEO and dedicated team members.
Austin Business Journal's Fast 50 List: A Benchmark of Excellence
The Fast 50 list is an exclusive ranking that recognizes the fastest-growing companies in the United States. It serves as a benchmark for excellence and is a testament to an organization's ability to innovate, adapt, and scale in a highly competitive environment.
Kupplin's exceptional performance on the Fast 50 list is a remarkable feat in itself, but what sets them apart is their consistent commitment to pushing the boundaries of innovation and their dedication to delivering outstanding results.
CEO's Vision and Leadership
The driving force behind Kupplin's exceptional rise to 8th place on the Fast 50 list is the visionary leadership of its CEO, Ahmed Moledina. With a deep understanding of the industry and a passion for groundbreaking technologies, Moledina has steered the company toward a path of success. His strategic vision, coupled with his ability to inspire and lead, has been instrumental in shaping Kupplin's journey.
Kelly Craig – VP Healthcare Services adept leadership and inspiring approaches in Healthcare Services have been the driving force behind our attainment of the prestigious Fast 50 Award. Her steadfast dedication to innovation and a patient-centered approach has not only led us to success but has also redefined industry benchmarks.
Under their guidance, Kupplin has embraced cutting-edge technologies, fostered a culture of innovation, and consistently exceeded expectations. His leadership is a testament to the fact that strong, visionary leadership is a critical factor in an organization's success.
Extraordinary Team Contributions
Behind every remarkable achievement, there's an exceptional team that works tirelessly to make it happen. At Kupplin, the entire team has played a pivotal role in securing the 8th position on the Fast 50 list. The company's culture of innovation and continuous improvement has empowered every team member to excel in their respective roles.
The developers, engineers, data scientists, and all the other professionals at Kupplin have worked together cohesively, harnessing their collective expertise to drive the company forward. Their dedication, tireless efforts, and relentless pursuit of excellence have been instrumental in reaching this significant milestone.
Kupplin Healthcare Staffing
Kupplin's exceptional performance and its ascent to 8th place on the Fast 50 list in Austin, TX, is a shining example of what innovation, dedication, and visionary leadership can achieve. This accomplishment is a testament to the fact that when a company and its team members are committed to pushing the boundaries of technology, extraordinary results follow.
Takeaway
As Kupplin continues to innovate and lead, it serves as an inspiration to the industry and a reminder that with the right vision and a dedicated team, anything is possible. Their journey is a testament to what can be achieved when excellence is the standard.
Stay tuned for more remarkable accomplishments from Kupplin, as they continue to amaze us with their dedication to innovation and their unwavering pursuit of excellence in the dynamic world.