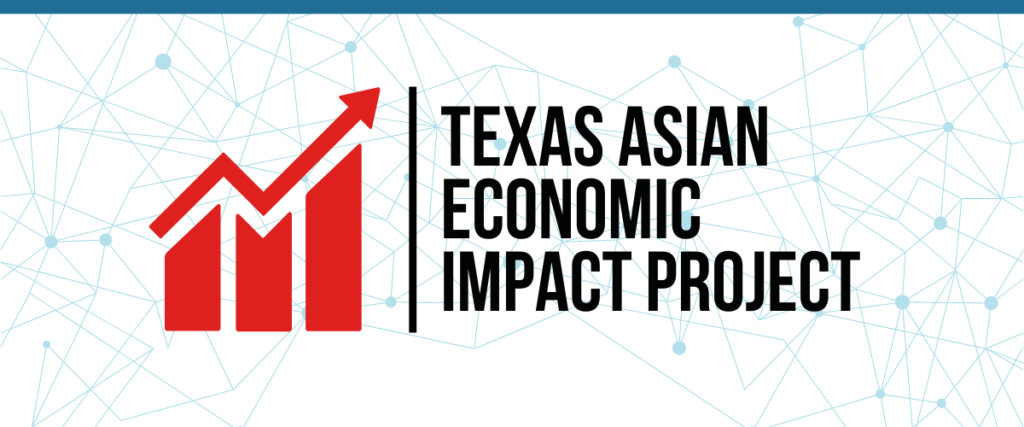 Last week, a few dozen civic and business leaders from around Central Texas gathered at the Headliners Club in downtown Austin for the unveiling of preliminary findings from Phase 1 of the Texas Asian Economic Landscape Project. The conversation was lively as attendees engaged with presenters from the Greater Austin Asian Chamber of Commerce (GAACC) and Accenture and with the demographic and economic data found in our initial metrics.
The goal of the Texas Asian Economic Impact Project is to provide the most comprehensive set of actionable demographic and business insights on the Asian population in the Greater Austin region. 
It's a lofty and aspirational goal. Are we there yet? Absolutely not. 
To us here at the GAACC, the time to measure the success of the Project against this mission will be sometime in 2024. That's because we and our partners are just now approaching the end of the first phase in a multi-phase effort. Future phases of the Project will see deeper dives into demographic, economic, and business data as well as a broad-reaching community survey designed to directly surface the voices and experiences of the local AAPI community while providing rigorous economic and business outlooks at what's ahead for  the Greater Austin area. 
The excitement among attendees at learning about the Project was tangible. Beyond the incisive questions and fascinating exchanges during the luncheon event, Travis County Judge Andy Brown presented a proclamation naming May 18, 2023 as Texas Asian Economic Impact Day. We deeply appreciate Judge Brown and the four Travis County Commissioners for preparing and executing this proclamation. What a way to launch a project!
None of us here at Austin's Asian Chamber are demographers. Nor are we data scientists. Because of this, we rely on our established role as a "super-connector" in the Austin community to develop an Ecosystem of Knowledge, inviting well-aligned partners to join this effort and apply their expertise to the work.
We are pleased to welcome Accenture and the ad-hoc team from their Austin office as our inaugural Knowledge Partner. We are onboarding several more organizations into the Project including AngelouEconomics and Deloitte. We are engaging with regional institutions of higher education and anticipate adding them to the Project in an official capacity in the near future. 
We would be remiss if we neglected to thank Austin City Demographer Dr. Lila Valencia for also joining this effort. Dr. Valencia's insights into the "big picture" of demographic trends in the Central Texas area, along with her deep expertise in data analysis, has been a critical and welcome addition to this work. 
Each of these Knowledge Partners brings their own strengths to this effort – whether rigorous analysis or expertise in survey design – and we are incredibly grateful for their support.
As we progress into future phases of this project, we invite participation from across our community. Whether you are positioned to become a Knowledge Partner or wish to engage with the data as a means to better connect with your community, everyone has a voice in this ongoing conversation.
Be sure to visit the Texas Asian Economic Impact Project page to learn more about this effort and subscribe to our newsletter to receive updates about upcoming Project-related events, publications, and activities.